Jo Wang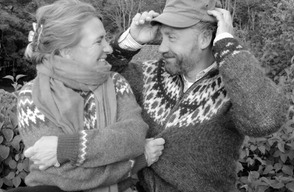 Born: 15 April 1964
Married to : Ann Kristin Møsth Wang
Three children: 
Viktoria19, Vera 16 & Vilma 11
Oslo
jowang@online.no
Jeg er daglig leder i Panpot Akustiske Systemer AS . Fra før har jeg erfaring som daglig leder i 8 år i Studenterhytta AS med ansvar for administrasjon, markedsføring, regnskap samt personal og IT. Har fagbrev som Radio TV reparatør og musikkvitenskap og informatikk fra Universitetet i Oslo. Har hatt styreverv i bedrifter og foreninger som bl.a. 2 perioder i Norsk Tindeklub. Lang erfaring som komponist og lydproduksjon i Studio Frydenlund i Oslo som jeg er medeier siden 1987. Har sammen med Roy Knudsen som de eneste i Norden sertifikat for VRAS Design og Tuning. Har vært initiativtaker og leder og flere klatreekspedisjoner til Himalaya og Alaska Komponert for Orgel og elektronisk musikk samt filmmusikkinnspillinger.
At the end of 1980s  I attended the University of Oslo without gaining any qualified titles (Astronomy, Computer Science and Music). My termpaper Absolutt Gehør (Absolut Pitch) is probably the only paper from my life as a student that makes quantified value for others than my self.